Rummy Time offers a variety of free and paid online tournaments to suit your needs. They take their motto, 'One Love, One Game,' seriously, thus all tournaments, whether free or cash, are tailored for everyone and take place at regular intervals. All that determines your chances of winning are your abilities. So get started right away by installing the premium app and experiencing the pleasure.
Tournament Variations
1. Free Roll Tournament
Are you new to the game of rummy? Or are you afraid to take chances? Then free-roll tournaments are a must-try.
Free Tournaments Every Day: Get them with no deposit! They run every day at four different time periods throughout the day viz., 10 am, 2 pm, 5 pm, and 9 pm (Prime Time Free-roll), offering you actual cash prizes upon winning!
Free-roll at Prime Time: The most profitable of the free daily

rummy

tournaments is the one that begins at 9 p.m. every day and has a maximum pool reward of Rs.10,000. Up to 3000 participants can sign up for free and win big!

Saturday Mega Free-roll: Beginning at 9 p.m. every Saturday, Rummytime's big free tournament promises to make every weekend better. We guarantee fun and rewards with a maximum number of participants and a prize pool of up to Rs 2 lakhs!
2. Money Tournaments:
Rummy Time, or the game of passion for a rummy lover comes to life with the caption 'play big to win large'! Rummy Time cash tournaments honor your gaming enthusiasm and competitive attitude in a highly challenging and lucrative environment.
Those looking to participate at a reduced cost can choose the 'All or Nothing' option, which allows 36 people to fight for as little as Rs 10. In the end, just one player wins.
You can also play 'Fabulous Five' or 'Twelve Centurions,' which have higher entry fees but share the prize fund equally among 5 or 12 best players, lessening the danger of losing it all.
As a result, cash tournaments are not only entertaining but also economical!
How to play tournaments on Rummy Time
Step 1: Create an account: Sign up on Rummy Time by providing the required details, such as your name, email address, and password. Some platforms may require age verification as well.
Step 2: Deposit funds: If the platform requires real money to participate in tournaments, you'll need to deposit funds into your account.
Step 3: Navigate to the tournaments section: Once you have logged in, find the section dedicated to tournaments. It will be labeled as "Tournaments". Click on it to explore the available tournament options.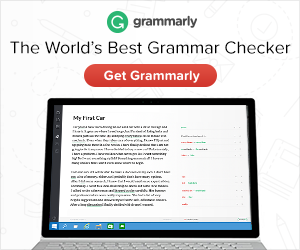 Step 4: Select a rummy tournament: Browse through the two tournaments and choose the one that suits your preferences. Consider factors such as the entry fee, prize pool, number of participants, and tournament format.
Step 5: Register for the tournament: Click on the tournament you wish to participate in and follow the registration process. 
Step 6: Each tournament may have its own set of rules and regulations. Make sure you understand the tournament format, scoring system, time limits, and any specific rules unique to that tournament.
Step 7: Join the tournament lobby: Once registered, you will be assigned to a tournament lobby. The lobby is where you can interact with other players, view the tournament progress, and check the leaderboard.
Step 8: Play the tournament rounds: When the tournament starts, play your rummy games according to the specified rules. Focus on making valid sets and sequences while minimizing your points. Keep an eye on your opponents' progress and adjust your strategy accordingly.
Step 9: Progress through the tournament: As you win games, your score will accumulate, and you'll move up the tournament leaderboard. The objective is to score higher than other participants to secure a higher rank.