Card games are absolute favorites when it comes to parties and get-togethers. You can enjoy them with both family members as well as friends. Playing card games has been an old Indian custom, and for ages, people have enjoyed them. It is impossible to get bored of card games as the variety is inexhaustible. The adaptability of cards allows people to come up with different games. If you are new to card games, you have no idea how many variations one deck of cards can pull off.
Although playing cards have always been part and parcel of life, our busy lifestyle today does not allow us the respite to meet friends and family too often. However, we do have an alternative. Online gaming portals like Rummy Palace allow you to play your favorite card games anytime, anywhere. You need not visit your friend to enjoy a simple game of poker or rummy.
Rummy Palace and other such sites have a greater catalog of card games for users to explore. You can choose your favorite games on Rummy Palace and play for real money. Besides having a gala time, you can also earn some little cash on the side. Doesn't it sound thrilling? We thought so.
If you have not decided which games to start with, our list of the best card games will help you. Here we have listed some of the most interesting card games you can play at Rummy Palace. 
Poker
Poker, hands down, is one of the most-played card games all over the world. Every country has embraced poker and adapted it according to its culture and convenience. When playing online, one cannot miss out on poker. It is a fun game and relies a lot on your skill of reading your opponents.
There are several versions of poker that you can try at Rummy Palace with your friends. Simply invite them to join the app and revive the old days with a good game.
Bluff is played among 4 or 6 people where the cards are dealt equally among the participants, and the remaining cards are placed face-down. The player must have a set to win the round, but if he does not, he can lie or bluff, and the others must detect whether he is bluffing or does he really have the cards. If his bluff gets exposed, he must pick the pile of cards for himself. If his claims go unchallenged, he must put his cards in a pile. The idea is to get rid of the cards as soon as possible.
Rummy
Rummy also has many variations, and you can enjoy all the popular ones at Rummy Palace. The objective of the game is to make sets of pure and impure sequences. Each variation may have its own rules, and thus it is best to understand the game thoroughly before you play. Rummy is very interesting and can be played with up to 6 people. If you are not sure of your rummy skills, play free games for practice to ensure you win at the real money tournaments.
Bridge
The bridge is a famous card game in clubs, parties, homes, and even canteens. It is difficult to find a card lover who does not know how to play bridge. It is almost always the first card game one learns. Bridge, being a famous game worldwide, also has several versions, and thus you can hardly ever get bored of it.
Blackjack
People visit Las Vegas to experience a mighty game of blackjack, but you can enjoy it from your couch at Rummy Palace. It is one of the most played games in all offline gaming arcades. The craze surrounding blackjack is crazy. The objective of the game is to draw a hand that is exactly 21 or less than it but more than the dealer's hand. It is a pretty basic game and, thus, perfect for beginners. This game is different from other card games in the sense that you do not play against opponents per se. All participants play against the dealer.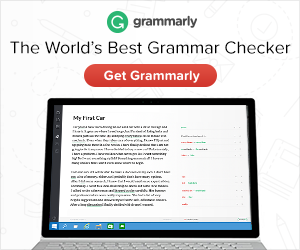 Solitaire
Did you think card games are made only for groups to play? Solitaire is a single-player card game which means you need nobody else to give you company when playing it. The gameplay is easy and makes up for the best activity to undertake in your leisure time.
The above-mentioned card games are but just a few among the amazing collections at Rummy Palace. You will have the best time learning, exploring, and playing new games there. Once you have acquired enough knowledge and experience, which should not take much time, you can play these games for real money as well. Why play games for free when you can win handsome payouts for every win?