In recent years, gaming has witnessed a remarkable shift from traditional board games to digital platforms. Among these online games, card games have gained immense popularity, and one such game that has captured the hearts of millions is Rummy. Rummy, with its roots in India, has been a favorite pastime for generations. 
However, with the advent of technology and the widespread use of smartphones, the game has found a new home in the virtual realm. Online rummy's popularity surge has not only brought the game back to life but also created thrilling opportunities for players to demonstrate their abilities and earn real rewards.
One platform that stands out in the world of online rummy is Rummy Circle, where enthusiasts can participate in thrilling tournaments and experience the thrill of competing, winning, and rising to the top.
Rummy Circle
Rummy Circle is India's largest online rummy platform, established with the aim of bringing the classic card game to the digital age. With a user-friendly interface and a vast community of players, Rummy Circle has become the go-to destination for rummy enthusiasts seeking a challenging and rewarding gaming experience. 
The platform offers a wide range of rummy variants, including Points Rummy, Pool Rummy, and Deals Rummy, catering to players of all skill levels.
One of the key reasons for Rummy Circle's popularity is its commitment to fair play and security. 
The platform ensures that all games are conducted transparently, with a certified random number generator to shuffle the cards. 
The app has strong security measures to protect player data, making it a trustworthy platform for all gamers.
Various Rummy Tournaments
What sets Rummy Circle apart from regular online rummy games is its thrilling tournament structure. Tournaments add an extra layer of excitement to the game by bringing together players from all over the country to compete for amazing prizes. 
Rummy Circle hosts a wide array of tournaments catering to different skill levels, ensuring that both novices and seasoned players have an opportunity to showcase their talents.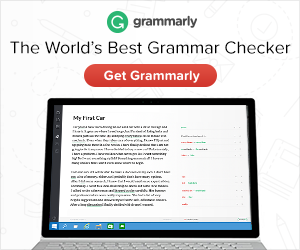 Daily Freeroll Tournaments: For players looking to dip their toes into the tournament experience without spending money, Rummy Circle offers daily freeroll tournaments. These tournaments come with no entry fee and provide players with a chance to win real cash prizes.

Cash Tournaments: Cash tournaments on Rummy Circle allow players to compete for real money. These tournaments have various entry fees, and the prize pool is distributed among the top performers. Cash tournaments come in different formats, such as Points Rummy, Pool Rummy, and Deals Rummy, adding variety to the gameplay experience.

Mega Tournaments: The platform hosts special mega tournaments that attract a massive number of participants. These tournaments often feature substantial prize pools and attract the most skilled players from across the nation. The level of competition in mega tournaments is intense, providing players with a thrilling and rewarding experience.

Special Tournaments: Rummy Circle regularly organizes special tournaments during festivals and other occasions. These tournaments not only celebrate the spirit of the event but also offer players a chance to win bigger prizes and showcase their rummy prowess on a grand stage.
Just like Rummy Circle, there are various other online rummy platforms available, one such is GetMega.
Lets's get to know about GetMega
GetMega:
GetMega Rummy is a dynamic and popular social gaming platform that has garnered significant attention in the Indian gaming scene. 
The platform allows users to play a wide variety of games, including card games like rummy, in private rooms with their loved ones. What sets GetMega apart is its unique blend of social interaction and competitive gaming, providing players with the opportunity to connect with friends while enjoying thrilling gameplay. 
With continuous updates and innovative features, GetMega continues to make strides in the Indian gaming industry, making it a top choice for those seeking entertainment and meaningful connections through gaming.
Final Thoughts:
The popularity of online rummy has been reinvigorated thanks to platforms such as Rammy Circle and GetMega. Players of all ages and skill levels are attracted to the convenience of being able to play anytime and anywhere, as well as the opportunity to participate in exciting tournaments. These online rummy apps are dedicated to ensuring fair play, security, and innovation, and are continuing to drive the growth of the rummy industry.