Most Runs in ODI Cricket World Cup | Top Batsmen in ODI WC
The ICC Cricket World Cup isn't just another cricketing event; it's the grand stage where legends are made. Among the numerous records that players aim for, scoring runs remains paramount. Batsmen are celebrated not only for their style but for their consistency and ability to deliver under pressure. In ODI World Cup Betting, batters enjoy the most attention.
This article will journey through the corridors of World Cup history, shining a light on those who've left an indelible mark with their bats.
The Essence of Batting
While a powerful shot to the boundary can send fans into raptures, there's much more to batting. It's a blend of technique, patience, and strategy. In the high-pressure environment of the World Cup, every run counts, and batsmen need to adapt, innovate, and sometimes even defend.
Most Runs in ODI World Cup
Here are the top 3 titans of batting with most runs in ODI World Cup.
Sachin Tendulkar (India)
The master blaster from India, Tendulkar has scored a staggering 2,278 runs in World Cups. His journey from a young prodigy in 1992 to a legend in 2011 is filled with iconic innings that have inspired a generation.
Ricky Ponting (Australia)
Ponting's aggressive yet controlled style of play contributed to 1,743 runs. His leadership combined with his batting prowess was integral to Australia's World Cup dominations.
Kumar Sangakkara (Sri Lanka)
Sangakkara, with his elegant stroke play, gathered 1,532 World Cup runs. His four consecutive centuries in the 2015 World Cup showcased his class.
New Stars on the Horizon
Today's cricketing world boasts of talents like Virat Kohli, Joe Root, and David Warner. Their consistency, adaptability, and hunger for runs make them the modern-day torchbearers. They're not just setting new benchmarks but are also inspiring budding cricketers worldwide.
The Art of Opening
Opening the batting isn't easy. Facing the fresh bowlers with a new ball demands courage. Yet, openers like Adam Gilchrist, Sourav Ganguly, and Rohit Sharma have made it look effortless, often giving their teams flying starts, setting the stage for big totals.
The Backbone: Middle Order Batsmen
The middle order is where games are often won or lost. These players, like AB de Villiers, Javed Miandad, and Michael Clarke, have been their team's spine, steering the innings, accelerating when needed, and consolidating during tough times.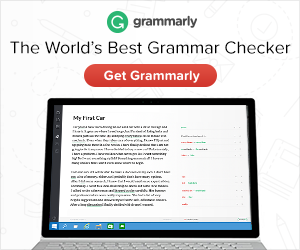 Not Just About the Boundaries
While boundaries do add to the spectacle, rotating the strike is crucial. It keeps the scoreboard ticking, the bowlers guessing, and partnerships blooming. Players like Rahul Dravid and Jacques Kallis exemplified this art, often building their innings with singles and twos.
Comparing Eras
Cricket has evolved immensely since the inaugural World Cup in 1975. Comparing eras can be tricky, but it provides an interesting perspective. Earlier World Cups saw batsmen being more cautious, valuing their wickets. The advent of T20 cricket changed that, influencing the way batsmen approach even the 50-over format. Batsmen of the past like Sunil Gavaskar or Gordon Greenidge were as valuable to their teams as the aggressive hitters of today like Chris Gayle or Jos Buttler.
The Changing Role of Batsmen
With evolving strategies and game formats, the role of batsmen has shifted too. Earlier, a strike rate of around 70 was considered good in ODIs. Today, anything below 90 is often seen as slow. The ability of modern-day batsmen to accelerate at any point in the innings is a testament to their versatility and the changing dynamics of the game.
The Impact of Field Restrictions
The introduction of field restrictions, powerplays, and changes in boundary sizes have all impacted run-scoring. Batsmen today have more gaps to exploit, leading to higher scores and more boundaries. The strategy to utilize the powerplays effectively often determines a team's total.
Unsung Batting Heroes of the World Cup
While the legends dominate the record books, several unsung heroes have delivered when it mattered. Think of players like Neil Fairbrother, who played pivotal innings for England, or Romesh Kaluwitharana, whose explosive starts for Sri Lanka in the 1996 World Cup changed the way teams approached the first 15 overs.
Concluding Thoughts
Behind every glorious World Cup inning, there's a story of preparation. Batsmen spend months analyzing opposition bowlers, practicing specific shots, and mentally preparing for the big stage. This behind-the-scenes hard work often determines the success on the field.
The tale of runs in the World Cup isn't just about numbers; it's about the stories behind those runs, the challenges faced, the strategies employed, and the sheer will to excel under pressure. From the classic cover drives of the past to the audacious reverse sweeps of today, the World Cup has seen it all. As we anticipate this year, we cherish these tales of batting brilliance, waiting to add more chapters to this ever-evolving saga.